Donate now to support the LLIFLE projects.
Your support is critical to our success.
Pilea peperomioides
Notes Roy. Bot. Gard. Edinburgh 5: 292. 1912
Family: URTICACEAE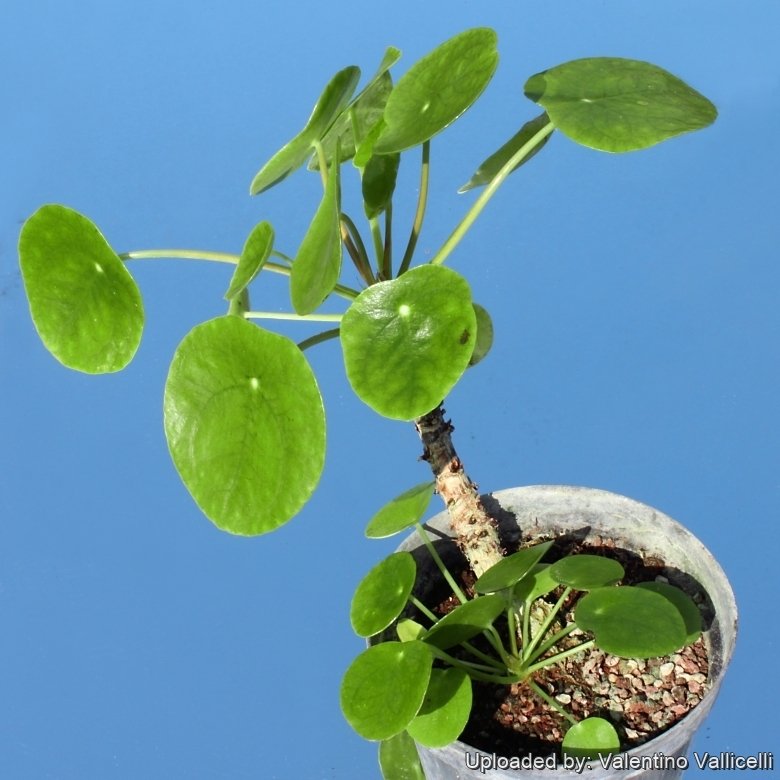 Pilea peperomioides Photo by: Valentino Vallicelli
Origin and Habitat: Native to SW Sichuan and W Yunnan Province of China.
Habitat: Shaded moist rocks in forests; 1500-3000 m.
Synonyms:
Common Names include:
ENGLISH:
Parasol-Pilea, Missionary Plant, Lefse Plant, Chinese Money Plant
CHINESE (中文):
Jing Mian Cao
Description: Pilea peperomioides is a tender perennial rhizomatous, member of the stinging nettle family with rounded somewhat succulent leaves mounted in the middle of a thickened upright stems.
Stem: Unbranching up to 30cm or more.
Leaves: Nearly round, leathery, somewhat fleshy, bright green to dark green, peltate, peperomia-like up to 10 cm in diameter on a long petiole. As specimens grow older and more straggly, leaves become crowded.
Flowers: Tiny whitish or pale green flowers sometimes tinged pink, on pinkish stems, born in spring. Often dioecious, sometimes monoecious.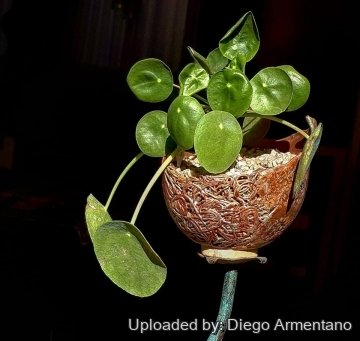 Pilea peperomioides
Photo by: Diego Armentano
Pilea peperomioides
Photo by: Valentino Vallicelli
Pilea peperomioides
Photo by: Valentino Vallicelli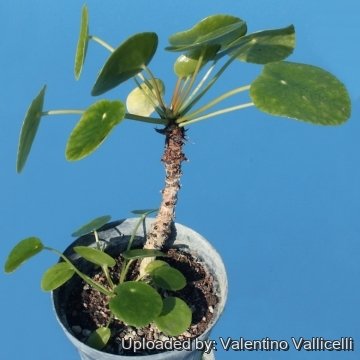 Pilea peperomioides
Photo by: Valentino Vallicelli