Donate now to support the LLIFLE projects.
Your support is critical to our success.
Since 4 Aug 2013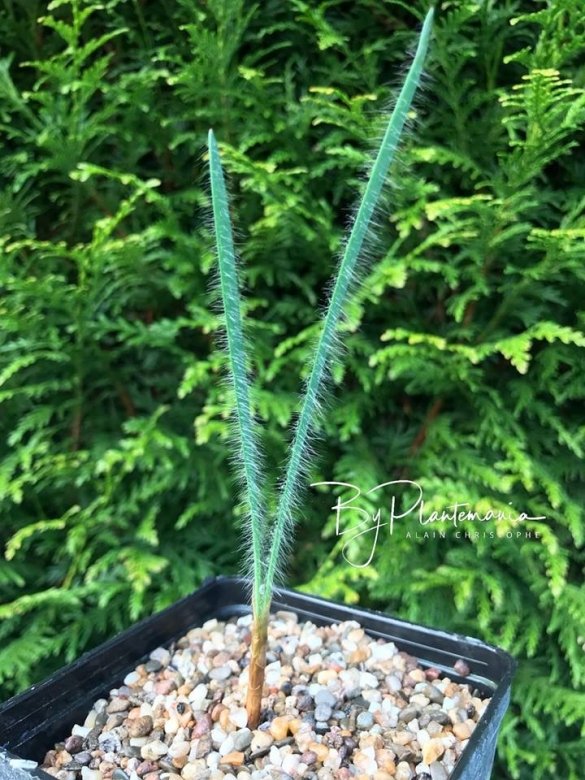 Gethyllis gregoriana Photo by: © Plantemania
Origin and Habitat: Northern Cape and Western Cape (southern Namaqualand from Nieuwoudtville to the Biedouw Valley), South Africa. Gethyllis gregoriana is a rare plant known from 13 subpopulations scattered over an area of 4000 km². All subpopulations consist of very few individuals.
Habitat and Ecology: Fynbos and Succulent Karoo. Gethyllis gregoriana is restricted to arid, shallow soils derived from clays, sandstone, or dolomite on flats. There are no significant threats to this species and only a minor historical loss due to cultivation in Nieuwoudtville. Nowhere is the species very abundant and plants are seldom seen. Associated species comprises Babiana minuta, Drimia elata, Drimia physodes, Eriospermum calcareum, Haemanthus lanceifolius, and Strumaria truncata.
Synonyms:
Common Names include:
ENGLISH:
Kukumakranka
AFRIKAANS (Afrikaans):
Koekemakranka
KHOI:
Koekemakranka
Description: Gethyllis gregoriana is a small, clump-forming geophyte plant (albeit slowly. It has an underground bulb with the scales thereof forming a distinctive sheathing neck at the leaf base at ground level. It makes fabulous white to cream, up-facing, strongly fragrant, calyx-shaped flower, that appear in summer when the leaves have already died. The foliage, appearing after flowering and contemporary with the fruit, consists of just one or two leaves. These sit flat on the ground and are never coiled. They are however highly decorative, being glaucous and silky. Additionally they are densely covered, on both upper and lower surfaces, with long, soft, white hairs. The scape much reduced, is included in the neck.
Derivation of specific name: This species has been named in honour of Neil MacGregor of Nieuwouldtville, Merino sheep farmer and authority on Namaqualand flowers who gives tours on his farm called Glen Lyon.
Bibliography: Major references and further lectures
1) Goldblatt, P. and Manning, J.C. 2000. "Cape Plants: A conspectus of the Cape Flora of South Africa." Strelitzia 9. National Botanical Institute, Cape Town.
2) Müller-Doblies, D. 1986. "De Liliifloris notulae 3. Enumeratio specierum generum Gethyllis et Apodolirion (Amaryllidaceae)." Willdenowia 15(2):465-471.
3) Raimondo, D., von Staden, L., Foden, W., Victor, J.E., Helme, N.A., Turner, R.C., Kamundi, D.A. and Manyama, P.A. 2009. "Red List of South African Plants". Strelitzia 25. South African National Biodiversity Institute, Pretoria.
4) Snijman, D.A., Raimondo, D. & Victor, J.E. 2007. Gethyllis gregoriana D.Müll.-Doblies. National Assessment: Red List of South African Plants version 2017.1. Accessed on 2018/01/07
5) Gethyllis gregoriana <http://www.rareplants.co.uk/product/gethyllis-gregoriana/>
6) "BASIC ASSESSMENT FOR THE PROPOSED CAPE LIME DOLOMITE MINE, WELVERDIEND" RE FARM 511, VANRHYNSDORP. FAUNA & FLORA SPECIALIST REPORT FOR BASIC ASSESSMENT - DEA&DP Ref.No: 16/3/1/1/F3/16/3020/13 web: http://www.bolandenviro.co.za/CL_ABAR_APPENDIX_G_e_Specialists_Botanical_Faunal_Todd_2014.pdf
7) The Eponym Dictionary of Southern African Plants Plant Names G-K. Web: http://www.calflora.net/southafrica/1G-K.html